Holbrook Netball Club - Dec 2019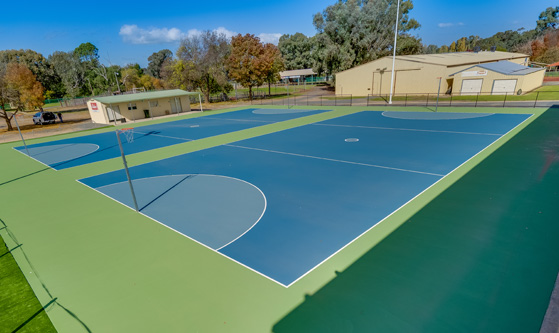 Riverina Sporting Services installed 2 new netball courts at the Holbrook Netball Club. The courts were a full concrete renewal with 3 coats of rubber.
The courts have 3 colours which are light blue, dark blue & green on the outside of the courts. A 12-month warranty on the concrete slab and 4-year warranty on the acrylics is included with the services that were provided on these courts.
A fence was also installed towards the end of the courts with new netball posts and nets included. It took a while to construct the courts as it was in the middle of summer so the majority of work was done early in the morning.
The whole thing was run by the netball club as they got funding through NSW Women in Sport.