By using Riverina Sporting Services 'Domestic Grass' you can have a most attractive garden requiring virtually no maintenance or watering.
If your lawn is used for kids to play on, dog runs, garden parties or just general wear and tear, it is almost impossible to maintain the grass in good condition. Synthetic turf is your solution to a perfect lawn for all occasions.
Now you can enjoy your garden every single day of the year with a synthetic lawn.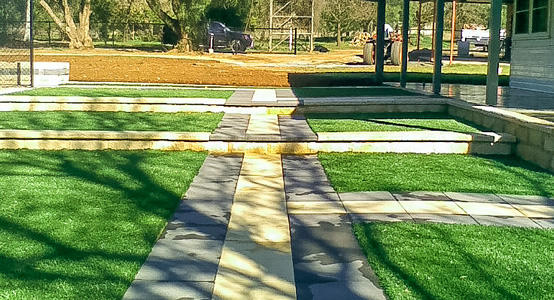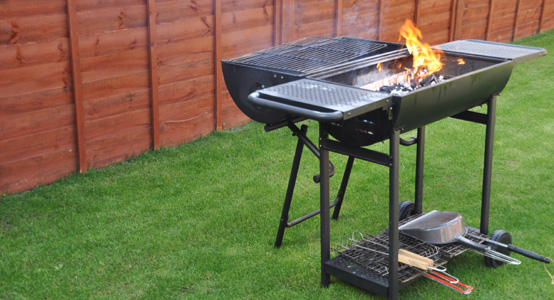 Patios & Entertaining Areas
Our durable patio grass is designed for hard wearing use around BBQ's and other entertaining areas.
The tough polypropylene grass is 'food-safe' in catering areas and can be hosed down from time to time. The least expensive of all artificial grass options, polypropylene is an option that many business and homeowners choose.
Lightweight and flexible, it is popular with people who want to use artificial turf grass for creative indoor or outdoor projects.