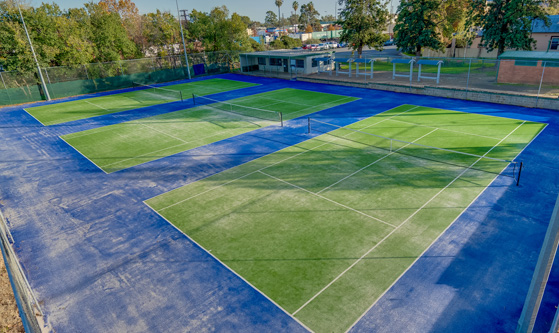 The Tumut Tennis Club ran the project to resurface 4 tennis courts with an OmniCourt which is a higher grade court in terms of more yarn per square metre which makes it more durable. They chose a green court with a blue insert. We basically just ripped up the old courts and resurfaced.
We didn't touch any of the posts and rectified some tree root damage inside the court so we dug that out and put a root barrier around the court to eliminate any further damage from tree roots.
This project took about 2 weeks worth of work with more work to commence in the future.