Wagga Mater Dei Catholic College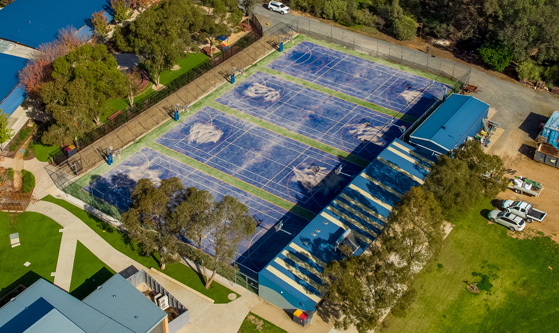 Riverina Sporting Services were engaged to deliver 4 multi-sport courts in synthetic turf. We laid it over the old concrete on the courts that were already there and cut in the lines for netball, basketball and tennis. We also supplied our top of the range king sports reversible posts for netball and basketball.
We're engaged every year to maintain the facility because of the amount of traffic it has per day because without the maintenance on the courts you'd find that the synthetic would ware more than you think.
It was a very big job with a lot of lines to be put and cut in. We had to think about the drainage of the courts though as we had to install quite a bit of road base and a product we use underneath to make sure no water would stay on the courts. It was an overall local job with local suppliers at hand to help.